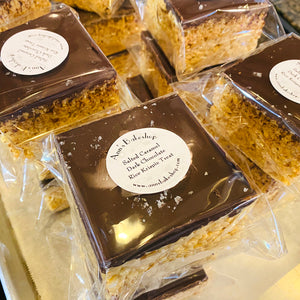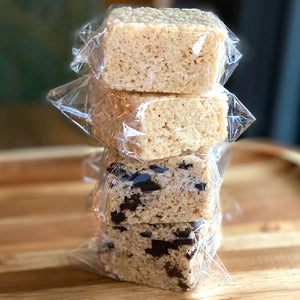 Our jumbo rice krispie treats are soft, chewy, and fully of marshmallow goodness. 
Each bar is individually wrapped and made with at least 1 1/2 cups of rice krispies.  These are definitely jumbo treats!
Treat descriptions:
Traditional Treats: our version of the traditional rice krispie treat.
Oreo Treats: Full of Oreo cookie chunks and mini marshmallows, these never disappoint!
Salted Caramel w/ Dark Chocolate Treats: Rice krispies cereal is coated in homemade salted caramel sauce & sweet toasted marshmallows, and topped with melted gourmet dark chocolate and flaked sea salt.  A truly decadent rice krispie treat!