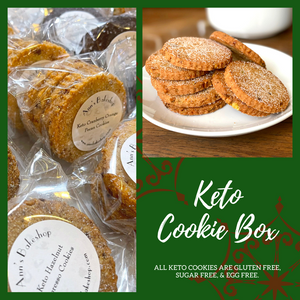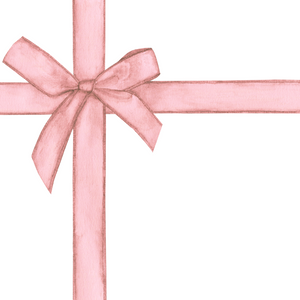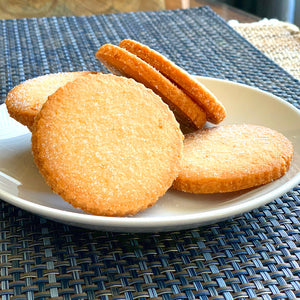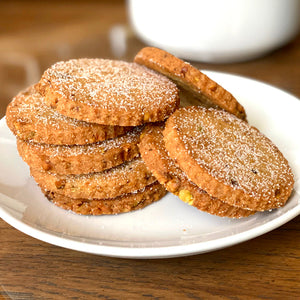 Our Keto-Friendly Holiday Cookie Box is an assortment of guilt-free, sugar-free treats handmade with care.  With flavors like zesty lemon, cranberry orange pecan, pistachio, chocolate macadamia, chocolate chip macadamia, and hazelnut espresso, our cookies cater to your cravings without compromising your wellness goals.
Get the chance to sample a variety of our wonderful keto-friendly cookies.
This box makes an exceptional gift that combines thoughtfulness and deliciousness.
Each box contains 2 dozen cookies, 4 cookies of each flavor.  Cookies are individually packaged in packs of 2.